Aosta and surroundings
The Aosta plain, in the heart of the region, covers an area rich in traces of the area's history. From the valley bottom it is just a short trip up to the splendid Pila ski area, as well as other mountain spots offering superb views of the surrounding peaks.
Aosta
-
16 November 2019 / 19 April 2020
Exhibitions

More than 50 works exposed in a twenty-year itinerary that includes, among others, a series of large unpublished photographic pictures of the mountains of Valle d'Aosta created for the occasion.
Fénis
-
13 April 2020
Batailles de reines et de tchevre
"Concours Batailles de Reines" elimination phase
Aosta
-
13 / 14 June 2020
Sport

This race reserved for vintage cars covers with several timed trials and departs from the beautiful Piazza Chanoux in Aosta. The high point, both in terms of the race and as a result of th…

Three days of opportunities to sample the raw Parma-style ham of Saint-Marcel, which wins over an increasing number of palates every year, from both Italy and beyond.

The Ganten Montblanc Gran Fondo is a bicycle road race that includes two itineraries with different lengths and particularities, all starting and finishing in the Church square of Courmayeur: *Gran…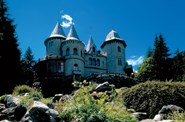 Art, history and good food come together in a single holiday package – visit the Valle d'Aosta's finest castles and enjoy its finest food.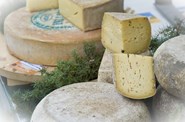 A charming stay with the flavors and nature of Valle d'Aosta. Discover the many events featuring local products: wine, cured meats, cheese, honey…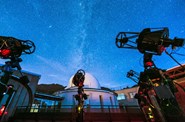 Original and engaging program devoted to families, which brings all participants closer to the mysterious age of medieval castles and the surprising world of astronomy. Starting at € 473 per family...