Lower valley and Mont Avic
An area that offers alpine environments of rare beauty, such as the Champorcher Valley and the Mont Avic Regional Park, as well as numerous surprises for culture lovers, such as castles and Roman remains, and entertainment at the Saint-Vincent Casino.
Bard
-
1 February / 2 June 2020
Exhibitions

The Fort Bard will be presenting the Italian preview of the 55th edition of Wildlife Photographer of the Year, which is promoted by the Natural History Museum of London and is the most importan…
Bard
-
14 February / 2 June 2020
Exhibitions

A selection of 64 works of extraordinary artistic value are on display, coming from the Johannesburg Art Gallery, the most important art museum on the African continent. The collection as a whol…
Verrayes
-
19 April 2020
Batailles de reines et de tchevre

"Concours Batailles de Reines" elimination phase
Donnas
-
3 May 2020
Batailles de reines et de tchevre

The first edition of this unusual "bataille" was held in 1981, the year when some young breeders, true goat lovers, an animal which is actually quite combative, decided after their autumn descen…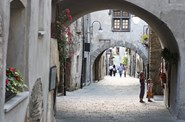 A trip around the little villages in the Aosta Valley proves a pleasant surprise. Enjoy one with this offer, which combines history and culture with relaxing and fine food.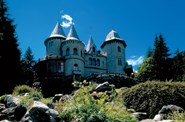 Art, history and good food come together in a single holiday package – visit the Valle d'Aosta's finest castles and enjoy its finest food.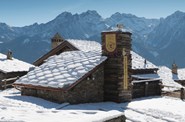 An intriguing journey in the time machine will take you back into the magical and fascinating era of The Middle Ages.