Lower valley and Mont Avic
An area that offers alpine environments of rare beauty, such as the Champorcher Valley and the Mont Avic Regional Park, as well as numerous surprises for culture lovers, such as castles and Roman remains, and entertainment at the Saint-Vincent Casino.
Châtillon
-
2 October 2022
Batailles de reines et de tchevre

"Concours Batailles de Reines" elimination phase
Bard
-
8 / 9 October 2022
Craft/fairs/markets

The Marché au Fort is taking place once again in mid-October set in the charming medieval village of Bard, at the feet of the historic Fort. It is the most important and biggest food and wine even…

"Musicastelle Outdoor festival" offers seven free afternoon concerts in beautiful natural locations of Aosta Valley.
Various locations
-
15 / 16 October 2022
Wine and gourmet festivals

The community ovens of many villages in Aosta Valley municipalities will all fire up on to bake the traditional black bread.
Châtillon
-
28 / 30 October 2022
Wine and gourmet festivals

On the last weekend in October the village of Châtillon is turned into the Val d'Aosta honey capital and becomes home to this festival dedicated to honey and its various side products.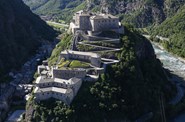 A trip around the little villages in the Aosta Valley proves a pleasant surprise. Enjoy one with this offer, which combines history and culture with relaxing and fine food.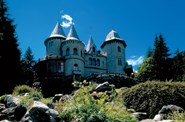 Art, history and good food come together in a single holiday package – visit the Valle d'Aosta's castles and enjoy its food.