Lower valley and Mont Avic
An area that offers alpine environments of rare beauty, such as the Champorcher Valley and the Mont Avic Regional Park, as well as numerous surprises for culture lovers, such as castles and Roman remains, and entertainment at the Saint-Vincent Casino.
Châtillon
-
24 / 25 October 2020
Wine and gourmet festivals

On the last weekend in October the village of Châtillon is turned into the Val d'Aosta honey capital and becomes home to this festival dedicated to honey and its various side products.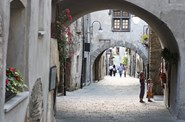 A trip around the little villages in the Aosta Valley proves a pleasant surprise. Enjoy one with this offer, which combines history and culture with relaxing and fine food.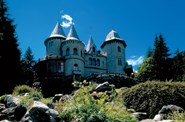 Art, history and good food come together in a single holiday package – visit the Valle d'Aosta's finest castles and enjoy its finest food.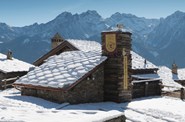 An intriguing journey in the time machine will take you back into the magical and fascinating era of The Middle Ages.